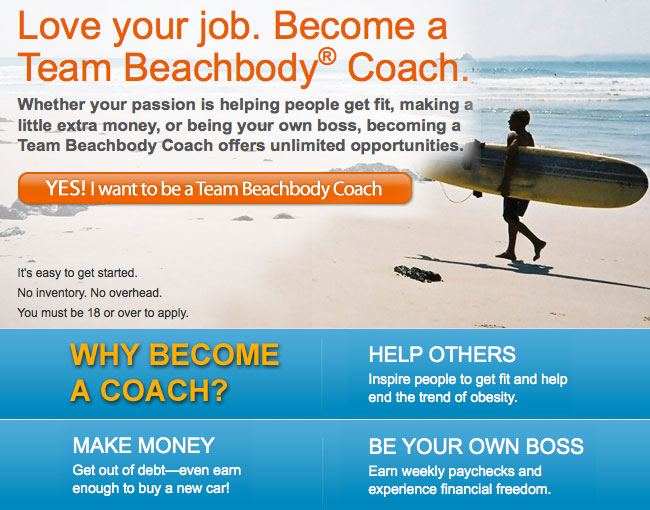 You're just moments away from becoming a more physically and financially fit you.
Sign up today and you'll get the Business Starter Kit for only $39.95.
This equips you with all the materials you need to start your business successfully. Some of the advantages of being a Team Beachbody Coach include no inventory requirements, minimal overhead, and the ability to set your own hours. It's your business to run and your pace to set.
For your first 30 days as a Coach, you'll have access to your Coach Online Office, a personalized Coach web site, and a long list of helpful support tools to promote and manage your business right. After 30 days, you'll be automatically billed $14.95. Should you decide Team Beachbody isn't for you, you can cancel anytime to avoid future charges.
Want to be a Coach but don't live in the U.S.? Click here